Tired of comedy dripping with far left propaganda? So are we.
Make America Laugh Again is the only live conservative comedy show of its kind.
We've gathered the best stand-up acts around for a gut-busting night of politically-incorrect comedy.  There's nothing better than an evening with comedians who have the same views as YOU!
Join us if you're ready for the funniest comedy event you've been to in a long time.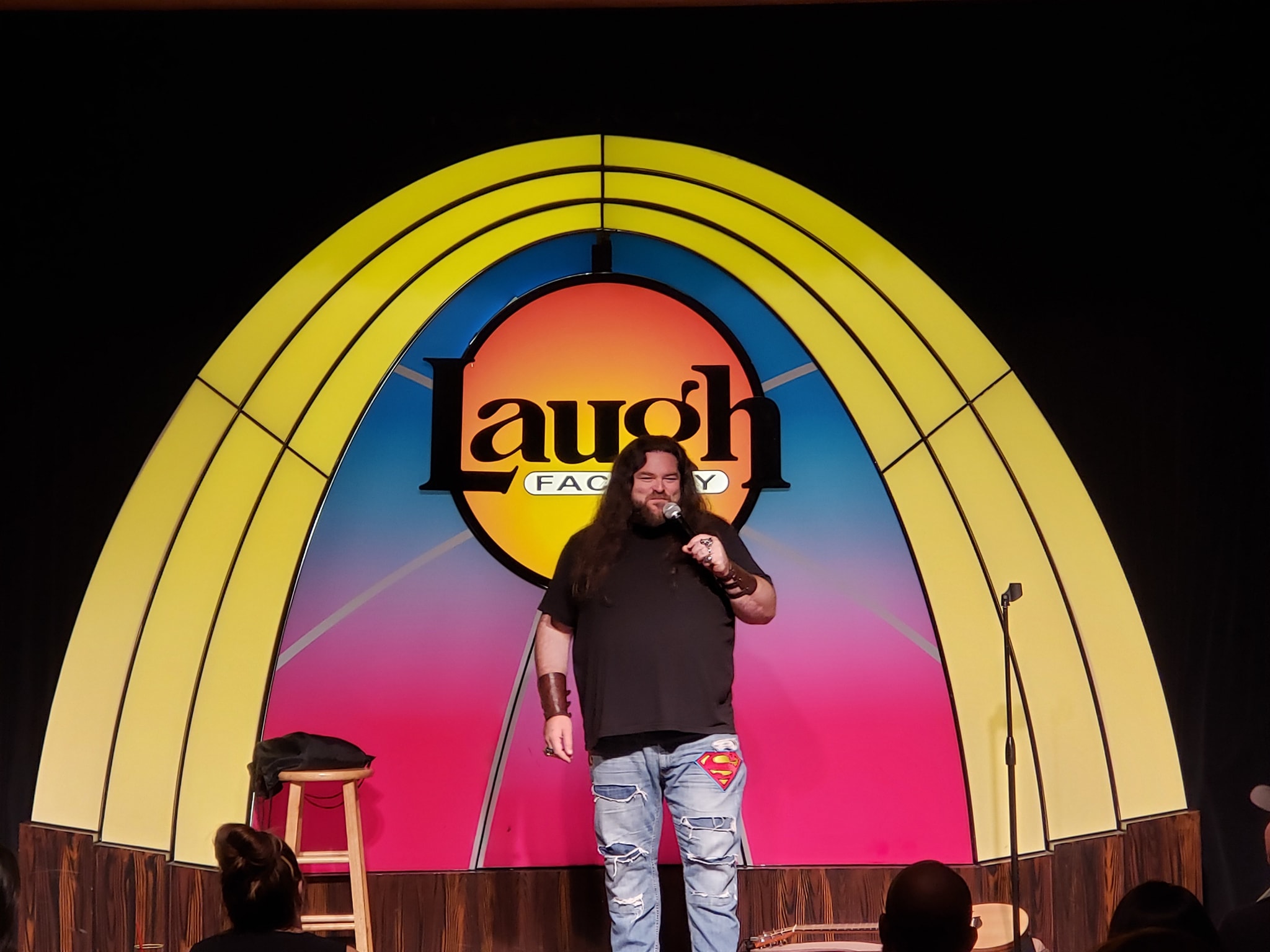 Available NOW! Alex Elkin Releases New Comedy Special
The hilarious new comedy special "Alex Elkin: I'm Sorry, What?" is available for download exclusively at AlexElkin.com.
A Portland native, Elkin began his stand up comedy career in 2016 after winning the prestigious 41st Annual International San Francisco Comedy Competition. In July 2018, he was chosen to entertain troops in Kuwait, Baghdad, Iraq and Syria.
Elkin was also a finalist in the Hollywood Laugh Factory's International Donald Trump Impersonator Contest and is 2018's champion of the Hard Rock Casino's Annual Comedy Cage Match.
When he's not home with his wife of 19 years and his three children, you can find him headlining comedy clubs across the country and cruise ships all over the world.
In his new special, Alex rips the mask off the PLANdemic to expose the pseudoscience Americans have been spoon-fed for two years now, while we flattened the curve and simultaneously flattened our country's economy.